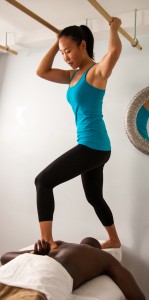 namu will be closing in February 2018 for an unknown period of time as I will be moving out of the area.
Thank you for your support and business over the years.
I will keep you and my website posted with any updates and can refer you to other therapists (manual or ashiatsu) in the area upon your request. Another way to find a local RMT is www.rmtfind.ca 
As required by our professional college, namu will keep your health records for 10 years. If you are ever in need of a copy of your records, please don't hesitate to contact me at lisa@namu.ca.
With gratitude and appreciation,
Thank You & Take Care.
~ Lisa

Until February 2018, my schedule is as follows (may vary and by appointment only).
Mondays – 10:30am to 4:30pm
Tuesdays – 9:00am to 12:30pm / 4:00pm to 7:30pm
Thursdays – 1:00pm to 7:00pm
Saturdays – 8:30am to 9:30am / 12:00pm to 2:30pm